Issue Summary
U.S. EPA
Other Federal Agencies
States
Organizations/Non-Government Programs
Publications
Databases and Tools
Financial Assistance

---
Issue Summary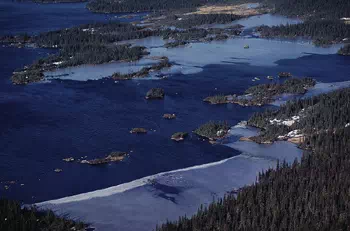 The term watershed refers to the geographic boundaries of a particular waterbody, its ecosystem and the land that drains to it. A watershed also includes groundwater aquifers that discharge to and receive discharge from streams, wetlands, ponds, and lakes. Large watersheds are sometimes referred to as river basins.
Watersheds come in all shapes and sizes. They cross county, state, and national boundaries. No matter where you are, you're in a watershed! You and everyone in your watershed are part of the watershed community. The animals, birds, and fish are too. You influence what happens in your watershed, good or bad, by how you treat the natural resources, the soil, water, air, plants, and animals. What happens in your small watershed also affects the larger watershed downstream.
Watershed protection/restoration is accomplished through efforts at various levels including EPA, state agencies, local agencies and private organizations. In most cases watersheds do not conform to political boundaries and therefore effective solutions require cooperative efforts.
Many communities across the country struggle to find the right approaches, tools and data to include in their watershed plans. EPA recently posted a new Web site called "Watershed Central, a "one-stop" tool, to help watershed organizations and others find key resources to protect their local watershed.
How's My Waterway? Interactive data tool to learn more about the water quality of community, state and national waterways. Includes information on swimming safety, health of aquatic life and drinking water safety.
Other Federal Agencies/Programs
U.S. Army Corps of Engineers. The Corps is divided into eight regional divisions. Each division is further divided in to subordinate districts. Division and district boundaries, for the most part, are determined by watersheds. The districts are the operational level of the Corps, seeing to the day-to-day activities in all of the mission areas.
Department of Interior Bureau of Land Management (BLM). To ensure the best balance of uses and resource protections for America's public lands, the BLM undertakes extensive land use planning through a collaborative approach with local, State and Tribal governments.
States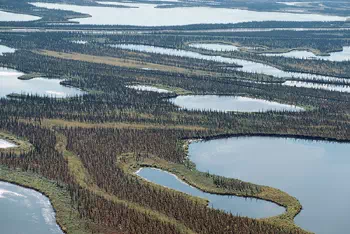 Total Maximum Daily Load Resource Locator (TMDL). For each pollutant that causes a water body to fail to meet water quality standards, the state must conduct a Total Maximum Daily Load (TMDL) study. A TMDL study identifies point and non-point sources of each pollutant that fails to meet water quality standards. Use this tool to find out more about the TMDL program in your state and to identify and locate impaired waters in your state.
USGS Local Offices. The USGS manages water information at offices located throughout the United States. Although all offices are tied together through a Nation-wide computer network, each collects data and conducts studies in a particular area.
USGS Water Resources Reports. Database of publications, reports and scholarly articles focusing on water resources authored by USGS scientists.
Environmental Justice and the CWA 303(d) Program: Practices and Ideas from Conversations among State, Territorial, and Tribal Staff (2022). ELI report on how states, territories and Tribes incorporate practices that consider environmental justice into their water quality programs, particularly CWA 303(d) programs.
Building Community Resilience with Nature-Based Solutions: A Guide for Local Officials. FEMA step-by-step guide for local governments on how to secure funding for and implement nature-based solutions. 
Building Community Resilience With Nature-Based Solutions, Strategies for Success. FEMA follow-up resource to the Guide for Local Officials, offering strategies to help local governments design nature-based solution projects that engage the community while maximizing risk reduction goals.
Watershed Protection and Flood Prevention Operations Program Fact Sheet. Overview of the USDA technical and financial assistance program aimed at helping states, local governments and Tribes develop and implement watershed project plans.
Watershed Academy. The Watershed Academy is a focal point in EPA's Office of Water for providing training and information on implementing watershed approaches.
Sanitary Survey. EPA app is a go-to- resource for up-to-date water quality data, pollution source data and land use data for marine and fresh waterbody management. Data from this app can be exported for use in predictive models and can help jurisdictions gather information on the existence of algal bloom or bacterial pollution in local waters.
Hazard Mitigation Module: Creating Co-Benefits Through Hazard Mitigation Planning and Water Resource Management Module. Five-module series of lessons with case studies and real world examples, targeted at helping water quality and hazard mitigation professionals learn best practices for integrating water quality and nature-based solutions into Hazard Mitigation Plans (HMPs).
Clean Water State Revolving Fund (CWSRF) in ways that encourage watershed protection.