Oil & Lubricants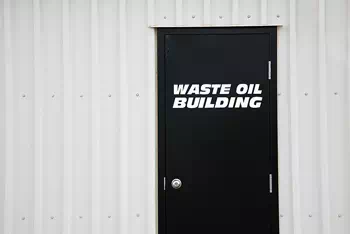 Eventually vehicle oil and lubricants must be replaced with virgin or re-refined materials to do the job correctly. It is imperative that all regulations are met and that procedures are in place to prevent or limit the accidental release of used oil and lubricants to surface water, groundwater, or soils.
LGEAN resources most applicable to used oil and lubricants include:
Solid Waste. Provides a summary of issues including national waste generation rates, landfill capacity problems, and landfill and incinerator regulations. This resource also includes links to numerous useful documents.

Hazardous Waste. Many local governments must deal with hazardous wastes both as a hazardous generator and as the responsible entity for protecting landfills and other municipal solid waste collection/disposal operations from hazardous waste disposal. Use this resource to learn more about federal and state rules.
---
Spill Prevention, Control and Countermeasure (SPCC) Rule Overview
On November 5, 2009, the EPA Administrator signed a notice amending certain requirements of the Spill Prevention, Control, and Countermeasure (SPCC) rule in order to address additional areas of regulatory reform that have been raised by the regulated community. The November 2009 amendments revise the December 2008 amendments as a result of EPA's review of comments and consideration of all relevant facts. EPA is either taking no action or providing minor technical corrections on the majority of the December 2008 provisions.
EPA published a "Final Rule to Amend Compliance Dates for SPCC Rule" in January 2009.
This was withdrawn from the Federal Register in accordance with the "Regulatory Review" White House memorandum and never promulgated. On June 19, 2009, the compliance date extension for all facilities (including farms) until November 10, 2010 was published. In the November 2009 final action, EPA committed to proposing an additional extension of compliance date.
For more information:
2008 SPCC rule amendment Federal Register notice (73 FR 74236; December 5, 2008)
Complete Oil Pollution Prevention regulation (40 CFR part 112)
EPA Emergency Management Web Site
Superfund, TRI, EPCRA, RMP, and Oil Information Center

(800) 424-9346 or (703) 412-9810
TDD (800) 553-7672 or (703) 412-3323
There is additional help available for facilities that must prepare, or amend and implement Spill Prevention, Control and Countermeasures (SPCC) Plans to address the potential for a discharge of oil Learn if the rule applies to your facility and the latest requirements with the guide called "A Facility Owner/Operator's Guide to Pollution Prevention" that can be found at http://www.epa.gov/emergencies/docs/oil/spcc/spccbluebroch2002.pdf.
See more SPCC guidance, fact sheets, and policy on SPCC at http://www.epa.gov/emergencies/guidance.htm#spcc.
View an archived webinar at http://www.clu-in.org/conf/tio/osc9_120909/.
Reporting Spills, Emergencies
To report:
Oil and/or chemical spills,
Radiation emergencies, and
Biological discharges
Call National Response Center at 800-424-8802
---
Additional resources (exit LGEAN):
---
LGEAN City